Need help? Log a support request in 3 easy steps
If you have a support request or wish to provide feedback on ReD 2.0, please raise a ticket.
Step 1:
Click on the

in the portal or the ReD platform
Step 2: Then click on the Tickets button.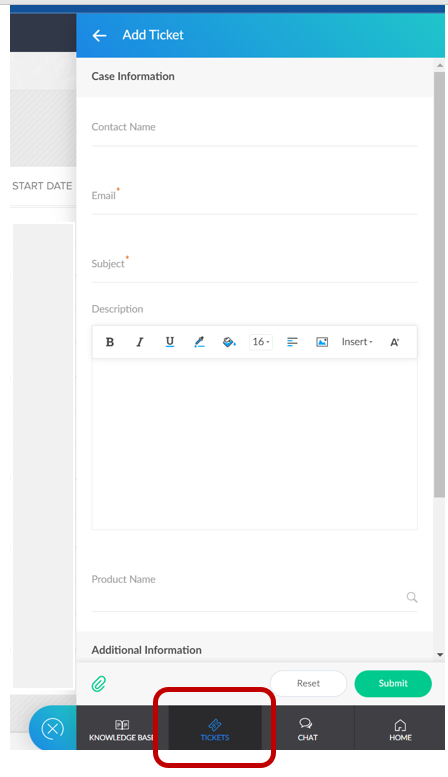 Step 3: Enter your comments and submit.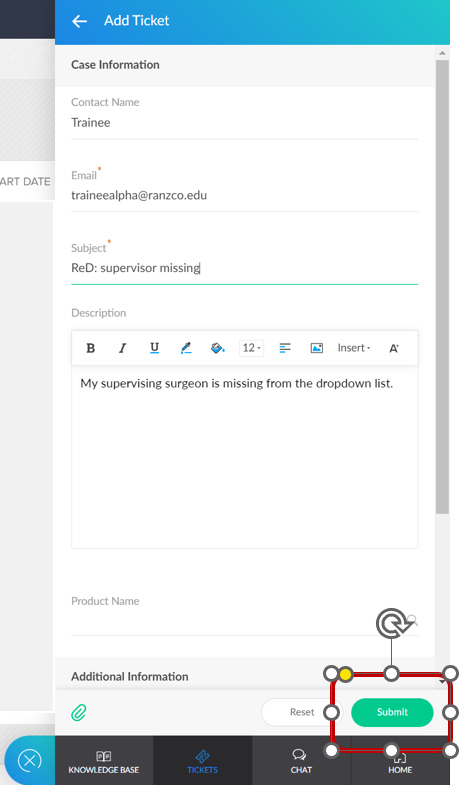 Some common subject lines:

ReD Feedback

ReD: Supervisor missing

ReD: Query

ReD: Cannot see my training post

ReD: how to download summary
Related Articles

Log and Track your RMNoPs

As part of the new programmatic assessment of VTP, the list of Required Minimum Number of Procedures [RMNoPs] outlined for Graduates of the RANZCO Vocational Training Program re­flect an expected minimum learning experience. You must demonstrate ...

FAQs: Why ReD?

Why ReD? 1. Why should I use ReD? Take control of your progress through the VTP. Ensure you're meeting minimum requirements of procedures. Make sure you're getting the exposure you need to succeed. ReD enables you to do all this and more. It is ...

Log in to the RANZCO e-Diary (Surgical Logbook)

These instructions are intended for logging in via the RANZCO website Step 1. Go to the RANZCO website www.ranzco.edu Step 2. Click on 'To Portal' button On the top right hand of RANZCO's website click on the 'To Portal' button Step 3. Click on Log ...

FAQs: ReD Best Practices

ACCESS 1. How do I access ReD Accessing ReD is simple. Go to ranzco.edu and log into your portal account. You cannot miss the vibrant RANZCO e-Diary tile that leads you straight to your surgical log book. Download the ReD App via the Appstore (iOS ...

Downloading Log Summary: PDF and CSV

ReD 2.0 makes it easier for trainees to keep track of their experience, and further analyse it. You can now download a summary of your logs in two formats: PDFs and CSV. Where pdf summaries are a reporting requirement, CSVs can be used for further ...